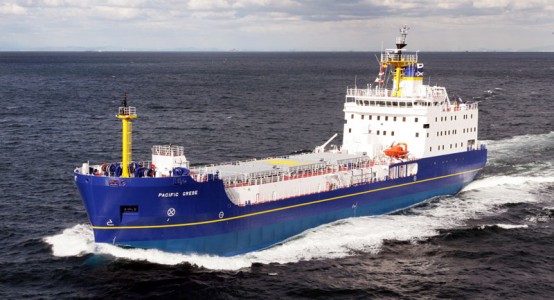 This morning, the Pacific Grebe departed the port of Barrow-in-Furness carrying a one flask containing 28 canisters of highly active waste bound for Japan.
 It is estimated that it will arrive in Japan in the second half of February and will transit the Panama Canal en route.
 The departure of the vessel is an important step in reducing the amount of overseas-owned highly active waste stored in the UK and fulfils UK government policy to repatriate such waste to its country of origin.
 The shipment also demonstrates the world-leading expertise of INS and PNTL to undertake complex nuclear shipments safely and securely.
 A further statement will be released on completion of this voyage.