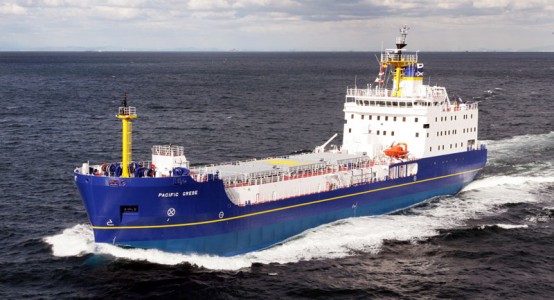 International Nuclear Services, its subsidiary Pacific Nuclear Transport Limited and Sellafield Ltd have successfully completed the latest in a programme of shipments repatriating highly active waste to Japan from the UK.
 The vessel, Pacific Grebe, arrived in Japan at 0823hrs Japan time on 27th February 2013, having transited the Panama Canal and the Pacific Ocean safely.
 The material, 28 canisters of which were contained in the one transport flask, was unloaded from the vessel and transported by road to Japan Nuclear Fuel Ltd's storage facility. It will now undergo a series of tests prior to the canisters being removed to be placed in storage.
 The waste material derives from used nuclear fuel belonging to Kansai Electric Power Co. Inc., Chubu Electric Power Co. Inc., and Chugoku Electric Power Co. Inc. that was reprocessed at the Sellafield site in the UK.