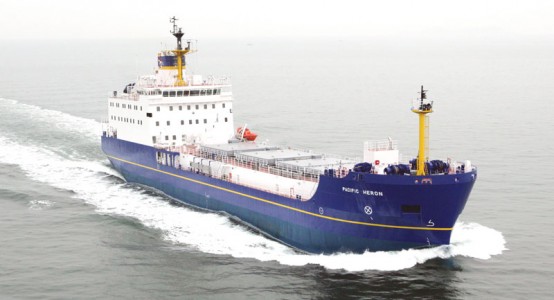 Following a public notification on 21st March 2013, Pacific Nuclear Transport Ltd (PNTL) has announced that it will transport MOX to Japan in the near future.
The departure port will be Cherbourg. The PNTL vessels to be used will be Pacific Heron and Pacific Egret and there will be a media centre established at the port for press enquiries.
Further details will be communicated in the coming days.