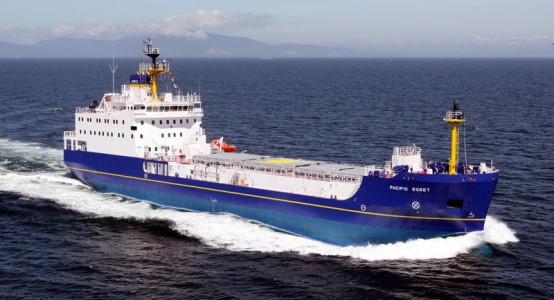 Following their departure from Europe on 17th April, 2013, the vessels Pacific Heron and Pacific Egret safely arrived at their destination of Takahama on 27th of June and discharged their cargo of 20 Mox fuel assemblies.
 The voyage demonstrates again the ability of PNTL to transport nuclear cargos safely and securely around the world, while ensuring the maximum degree of transparency possible.
 We would like to thank our stakeholders for their support, and our transport partners SERCO and the UK's Civil Nuclear Constabulary for their services during this voyage.