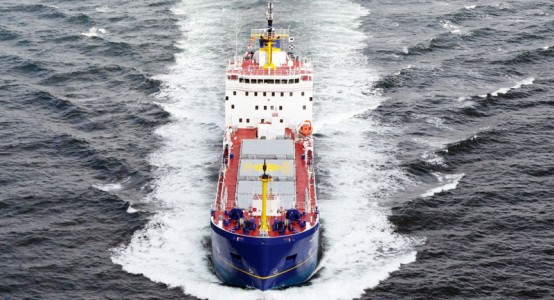 Excellent progress is being made in the UK to repatriate overseas-owned highly active waste to Japan, with four shipments successfully completed and another one due to depart in the coming weeks.
Information relating to this upcoming fifth shipment to Japan will be released as follows:
 – The name of the ship to be used will be released a few days before departure from the UK
– The name of the UK port will be released on the day of loading the ship in the UK port
– The date of departure and the approximate arrival timing in Japan will be released just after departure from the UK
– The transport route will be released several weeks after the departure from the UK
– A notification of the transport's completion will be made after the cargo's arrival at its final destination in Japan Nuclear Fuel Limited's facility
As with the four transports that have already taken place from the UK to Japan – and the previous 12 similar transports from France to Japan – the highly active waste will be transported in extremely robust flasks.
Substantial additional protection is also provided by the state-of-the-art purpose built nuclear cargo vessel on which the material will be transported.