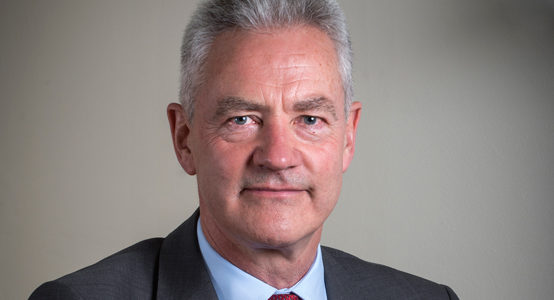 Specialist nuclear shipping company, Pacific Nuclear Transport Ltd, (PNTL) has announced the appointment of NDA Chief Executive, David Peattie, as their new Chairman.
David takes up the role following the departure of outgoing PNTL Chairman, John Clarke, and will oversee PNTL's continued role transporting nuclear materials between Europe and Japan on behalf of the company's Japanese utility customers.
Since it was established in 1975, PNTL has successfully completed more than 180 shipments around the world from its home port in Barrow, Cumbria.
PNTL has three purpose-built ships dedicated to the transportation of nuclear material and recently completed a successful sixth shipment of highly active waste – a product of reprocessing used nuclear fuel at Sellafield – from the UK to Japan aboard the Pacific Grebe.
PNTL vessels have also been used to support global non-proliferation efforts aimed at reducing, consolidating and securing nuclear and radiological material around the world.
The company is owned by International Nuclear Services Ltd (INS), French nuclear company AREVA, and a consortium of Japanese nuclear companies. It operates as a subsidiary company of INS, which is owned by the UK's Nuclear Decommissioning Authority (NDA).
David Peattie said:
"I'm delighted to be appointed Chairman of Pacific Nuclear Transport Limited. Over the last 40 years, PNTL has established itself as the world leader in transporting nuclear materials by sea and is respected globally for its expertise and unrivalled record of safety and performance.

I've already seen first-hand the professionalism and capability of PNTL staff and crewmembers, and I look forward to working with them, our partners and our customers to ensure that we enjoy many more years of success in the future."
David was appointed Chief Executive of the UK Nuclear Decommissioning Authority (NDA) earlier this year. Before joining NDA he was Chief Executive Officer at Fairfield Energy and prior to that he held a number of technical, commercial and senior management positions during 33 years at BP. David is a Chartered Engineer and Member of The Institute of Materials, Minerals and Mining (IOM3).