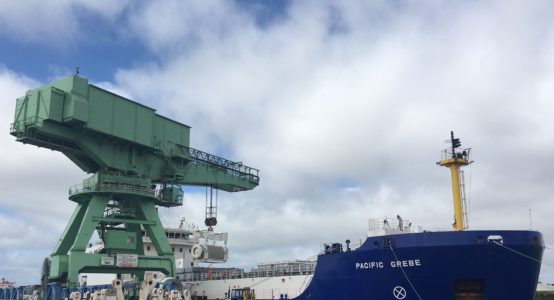 International Nuclear Services has signed the UK Chamber of Shipping's new safety culture charter.
The charter, which aims to reduce the number of incidents at sea, was launched in London last month by Shipping Minister Nusrat Ghani.
INS joins 22 other companies in adopting the charter – representing more than 100,000 seafarers and 1,600 vessels.
The charter encourages senior managers to review existing safety cultures within organisations, and asks them to make a commitment to improving.
"Safety always has been and always will be INS's top priority," said Seth Kybird, Managing Director.
"The wellbeing of our crews, both onshore and at sea, is paramount to everything INS stands for.
"We have a number of existing strategies, but are continually looking at ways to improve the safety culture within both INS and our subsidiary Pacific Nuclear Transport Ltd.
"The UK Chamber's charter will complement the quality work we already do in this area and we are 100% committed to it."