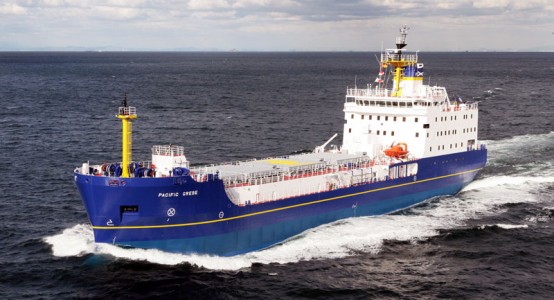 Pacific Grebe has retained its classification as a specialist INF3 vessel following a recent inspection by the UK Maritime and Coastguard Agency.
The INF Code was established by the International Maritime Organisation (IMO) of the United Nations and regulates shipments by sea of packaged irradiated nuclear fuel, plutonium and high level radioactive wastes.
The Code defines classes of vessels based on the aggregate level of radioactivity that a ship is permitted to transport.
Pacific Grebe and the other two vessels in the PNTL fleet (Pacific Heron and Pacific Egret) are classified at the Code's highest level of INF3.
INF3 ships are certified to carry irradiated nuclear fuel, high-level radioactive wastes, or plutonium with no restriction on the aggregate radioactivity of the materials.