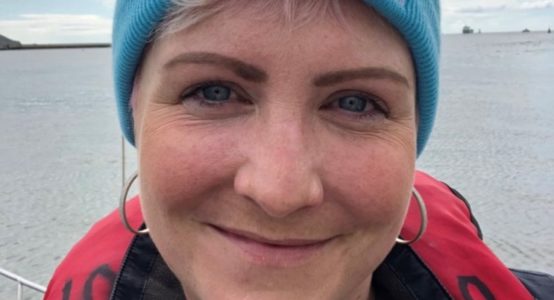 Meet new Cadet Sharon Gilleece, who quit working in inner city London for a new life at sea.
PNTL welcomed Sharon in September 2020, and she has now been enrolled in Fleetwood Nautical Campus as part of her training.
She said: "I graduated from university with a Business degree, and a post-grad diploma in Statistics. This allowed me to move to London, where I worked in the city doing private equity, asset management and consultancy work.
"I enjoyed the pace of life in the city, and the work itself, but I struggled to see the perfect work-life balance being achieved. I love travel and enjoying long periods of time in other countries. I also love sailing and being on the water.
"I have raced off-shore so have some experience of the 'less glamourous' elements of extended time on the water so I started to investigate careers in sailing.
"A conversation with a friend led me down the path of Officer On Watch in shipping, and I've not looked back.
"I'm really enjoying the PNTL cadetship, and just left college after eight weeks. We had some short courses, which were a lot of fun and a great introduction to our new lives. We've completed a couple of weeks of lectures now, and the rest has been moved to remote learning. I'm really looking forward to continuing my learning, and the next phase of my life at sea."