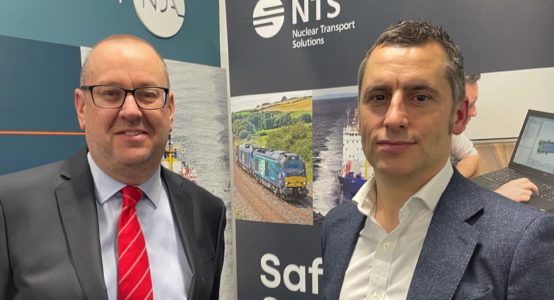 Nuclear Transport Solutions (NTS) has named AW Ship Management as the new provider of ship management services for its fleet of specialist nuclear cargo vessels.
The announcement follows a competitive tender process, with the total value of the five-year contract, at approximately £59m.
NTS and AW Ship Management signed the contract, which has two options to extend the deal for a further two years, earlier this month.
Peter Buchan, NTS Shipping Director, said: "The award of this contract demonstrates our continued commitment to providing safe, secure and reliable nuclear shipping solutions to the Nuclear Decommissioning Authority (NDA), and our customers in Japan and around the world.
"We are very grateful to Serco for the ship management services it has provided since 2012. Serco has been instrumental in ensuring PNTL has maintained its strong track record for safe and secure shipping operations throughout this time."
AW Ship Management draws on over 100 years of experience in the marine industry. It is based in London and provides services to vessel owners across the UK public sector and commercial shipping markets.
Paul Trudgeon, Managing Director of AW Ship Management, said: "We're honoured NTS has entrusted us with this prestigious contract.
"Our experience and expertise are well suited to the needs of these unique vessels. We are looking forward to supporting the NTS team in the safe and efficient delivery of their services."
A handover period has now started with Serco, the incumbent ship management provider, before beginning its full contract scope from April 2022.
AW Ship Management will retain a base in Barrow-in-Furness, which has been the home port of the Pacific Nuclear Transport Ltd (PNTL)-operated vessels, for over 40 years.
Peter added: "I'm particularly pleased that the award of this contract represents a continued commitment to the Barrow community."
NTS is part of the NDA group and is the majority shareholder of PNTL. The ship management contract covers all technical and crew management services for PNTL's three specialist nuclear vessels and around 130 seafarers.