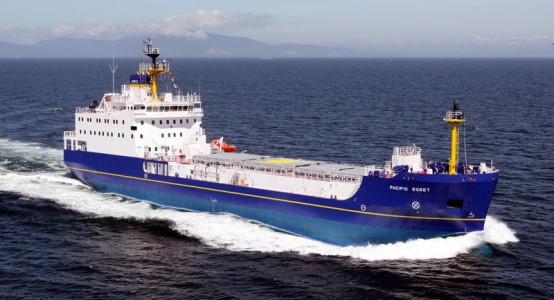 Following successful departure from France on 17 September 2022, the Pacific Nuclear Transport Ltd (PNTL) vessels – Pacific Egret and Pacific Heron – remain on passage carrying Mox fuel bound for Japan.
The ships will travel to Japan via the Cape of Good Hope and the South West Pacific Ocean.
PNTL is operated by Nuclear Transport Solutions and has been safely transporting nuclear cargoes for over 45 years.