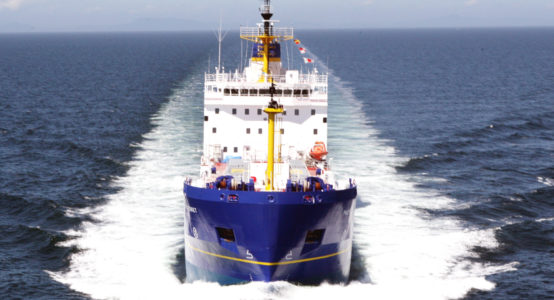 Pacific Heron and Pacific Egret arrived safely in Japan today and delivered their cargo of 16 MOX fuel assemblies to the Takahama Nuclear Power Station.
The vessels departed from Europe on 17 September carrying the fuel assemblies, which were manufactured in France.
Pacific Nuclear Transport Ltd (PNTL), which is operated by Nuclear Transport Solutions (NTS), has been transporting nuclear materials between Europe and Japan for more than 45 years and has a flawless nuclear safety and security record.
Our purpose-built vessels are state-of-the-art and are manned by some of the most experienced nuclear mariners in the world.
Seth Kybird, CEO of NTS, said: "The successful completion of another shipment of Mox fuel to Japan demonstrates again the ability of PNTL and NTS to transport nuclear cargos safely and securely around the world.
"I would like to thank our PNTL crew members, transport partners and customers for their hard work and co-operation in making this shipment such a success."